This week, we debated America's fate in 1965 - should America escalate the war in Vietnam or withdraw? There were several nuanced options within the debate: 1. Escalate fully; 2. Escalate slowly and control the risks; 3. Withdraw slowly, negotiate and provide aid to SV; 4. Pull out completely.
Each option stated their main points vigorously and defended them well. When the votes came in, 2nd hour had a tie between option 2 and 3; 3rd hour had a tie between option 1 and 2. Interestingly enough, option 4, the pull-out of Vietnam now choice, only received a couple of votes in each class (but not for lack of trying). I don't know if this is b/c of the current wars in Iraq and Afghanistan and the backlash vs. an Iraq pullout. But well done to all involved.
In the film,
Fog of War
, that we've been watching recently, former Secretary of Defense, Robert McNamara asked the following question when reflecting thing when analyzing America's use of chemical weapons like Agent Orange on Vietnam to defoliate the jungles and make it "easier" for our soldiers to fight and win against the Viet Cong.
"How much evil must we do in order to do good?"
Secretary of Defense Robert McNamara
A couple things to consider when answering this question:
if we're doing evil in order to do good, is that good really a good thing? If it
is
a good thing, then at what point do the evil means (that you are using, for instance, Agent Orange) become so heinous that it negates the good that you are doing?
This is an optional question to answer if you feel like tackling it for 4 extra credit points.
On a different angle, Connecticut Attorney General Richard Blumenthal has been exposed has having misrepresented his time during the Vietnam Era as he runs for the U.S. Senate spot in this upcoming election.
http://www.nytimes.com/2010/05/18/nyregion/18blumenthal.html?src=me&ref=general
It seems that some members of the Baby Boom generation, especially those who serve in the military can't really come to terms with what they did during this time period, Mr. Blumenthal included.
When talking to a group of veterans, he talked about the "days that I served in Vietnam" when talking supporting our troops unconditionally. He never served and actually went out of his way to obtain five deferments so that he didn't have to serve like less fortunate soldiers who didn't go to college or have connections like Blumenthal. His father worked with the Washington Post, and somehow young Dick received the deferment 2-A, one of the most coveted deferments, which meant that his job or role was so important that he needed to stay in the U.S.. This allowed him to finish up his Harvard grad work, go to Britain for more grad work, get a job at the Post, and then worked for the Nixon White House. Only after the war looked like it was wrapping up did Dick join the Marine Reserves.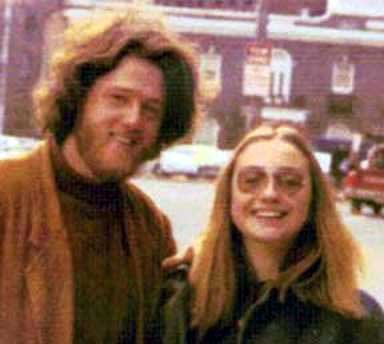 Former president Clinton went overseas during the war while on a Rhodes scholarship and protested the war in Britain, while George W. Bush spent his service time in a cushy Air National Guard post protecting the Alabama skies from Communists.
Your three questions:
1. Why do you think some of the Baby Boom generation have such a difficult time with what they had done (or not done) during the Vietnam War?
2. Which of the four options in your class (please identify 2nd or 3rd hour) argued the best case and why? Please include specifics.
3. Why do you think the debate was set up like this (four different views, working in teams, debate, using primary resources)? Explain.
18 points (+4 extra if you choose to
answer McNamara's evil/good question).
300 words minimum - due Monday, May 24, 2010